Harga All New Nissan Xtrail (Jan 18)
PAKET DEALER
1. WARRANTY : 50.000 KM atau 3 Tahun.
2. GRATIS : Jasa Service Berkala 50.000 KM per 4 tahun.
3. GRATIS : Kaca Film, Karpet Set
4. DEALER : Nissan Datsun Siliwangi  Bekasi
PAKET PEMBIAYAAN
1. Kredit tersedia di Dealer : SHINHAN,  MAYBANK FINANCE,  NISSAN FINANCE,  INDOMOBIL FINANCE, CIMB NIAGA,  BCA FINANCE.
2. Proses persetujuan +- 2-3 hari kerja.
3. DP Mulai 25%. Angsuran Lebih Ringan.
4. Tenor hingga 5 Tahun.
PILIHAN WARNA : Premium Bronze Metallic, Floral White, Phantom Black, Smokey Grey Metallic, Diamond Silver Metallic
Features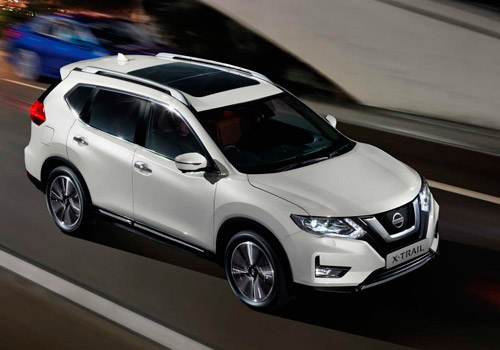 Design. All New Nissan X-Trail
Aerodynamic Design.
Dilihat dari tampak depan yang tampil berani, tampak garis-garis lengkungan yang macho, sepanjang garis telah lahir karakter baru yang tegas, dan di atas lampu belakang aerodinamis, Nissan X-Trail terbaru telah dirancang dengan mempertimbangkan aerodinamika.
Desain Eksterior yang Luar Biasa. Rasakan sensasi mengemudi yang sesuai dengan gaya hidup Anda dengan All New Nissan X-Trail.
Memiliki kabin yang luas, dikombinasikan dengan teknologi dan performa penuh memastikan kenyamanan dimanapun Anda pergi. LED Headlamp & Daytime Running Light. Nissan X-Trail menyajikan kesan pertama yang stylish dengan lampu LED Daytime Running Lights standarnya. Desainnya yang luar biasa canggih dengan LED Headlamp Projector.
---
Style. All New Nissan X-Trail
Be Exclusive. What if following the map isn't your style? You'd need a vehicle that's as open to adventure as you are. With the capability to take you where you want to go. And the comfort and technology to make the trip back just as much fun. And while you're at it, why not bring a real sense of style and a unique point of view? So load up and let's go. Power Hatch. An available power hatch that opens by a tap of a liftgate button, your Nissan Intelligent Key, or a switch mounted by the driver. Flexible Cargo. Nissan X-Trail is ready to join you in every journey. With a spacious cargo space that can adapt to your requirements, the X-Trail is your adventure's best friend.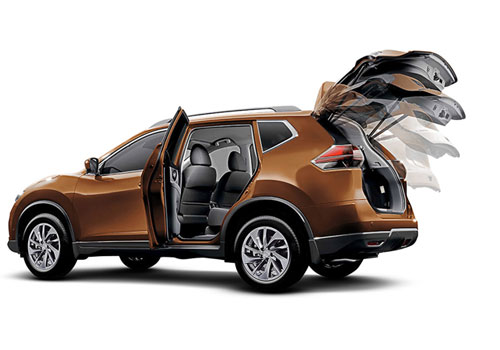 ---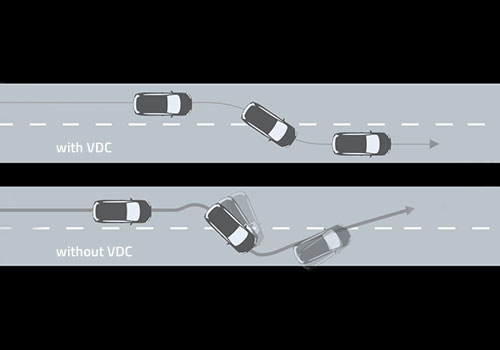 Safety. All New Nissan X-Trail
Vehicle Dynamic Control (VDC). A slick spot in a corner can suddenly have you going in a direction you didn't intend. Stability control monitors your steering and braking to help you maintain your steered path under certain conditions by reducing engine output and/or applying brake pressure to specific wheels.Dual SRS Airbags. You and your loved ones are protected by dual front airbags and side airbags which reduce the impact in driver and front passenger-side collision. This technology is designed with care for your safety.
---
Engine Performance. All New Nissan X-Trail
2.5 Litre Engine. Benzine 2.5 L Engine QR25DE, 171 HP, 233 Nm of Torque for great response to all types of driving conditions. 2 Litre Engine. New! Benzine 2.0 L Engine MR20DD Direct Injection, 144 HP, 200 Nm of Torque for great fuel saving and better acceleration. XTRONIC Transmissions CVT. The Nissan X-Trail is fitted with the very latest version of our Xtronic CVT, which reduces friction by up to 40% while improving acceleration at low speeds and improving highway fuel economy.
All New X-Trail 2.0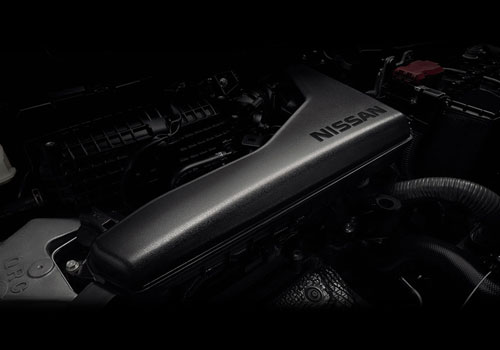 All New X-Trail 2.5
---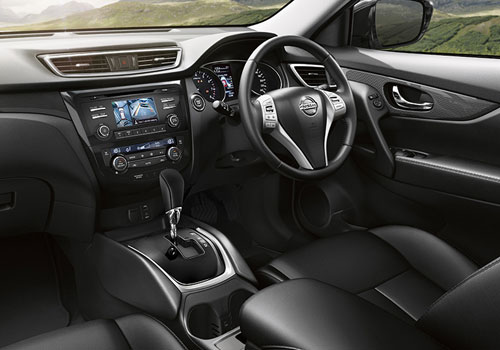 Handling. All New Nissan X-Trail
Active Trace Control. By selectively applying Nissan X-Trail's brakes when cornering, Active Trace Control can automatically engage the inner or outer brakes, optimizing your line through turns. Active Ride Control. In the event you're jostled by a bump in the road, Nissan X-Trail's Active Ride Control system kicks in. It works by automatically applying the brakes and adjusting engine torque to help smooth the impact, helping you stay composed and comfortable.Active Engine Braking. Whether you're slowing for a corner or coming to a stop, this system uses the Xtronic CVT transmission to apply engine braking.
---
Comfort. All New Nissan X-Trail
3-Row Seating. Perfect when you need to transport the team or bring extra friends along. Nissan X-Trail's 50/50 split folding 3rd-row seat gives you added flexibility carrying passengers and their gear, and folds down to make a flat cargo floor for maximum carrying space. EZ FLEX Seating System. The innovative EZ Flex Seating System provides the ultimate in cargo and passenger versatility. Every seat (other than the driver's, of course) easily folds back for serious cargo space. When you need to fill it with passengers, the roomy 2nd row slides and tilts for quick access to the available 3rd row.Dual Zone AC. Keep cool and comfortable with the Dual Zone Climate Control system. It lets the driver and the front passenger adjust the temperature to two different settings, so you can chill and enjoy the ride.